Your Users Decide on Your Shop's Success.
Excellent User Experience is the Key to it.
That's why we develop online shops from the user's point of view. We ask questions, analyze your goals & target groups! Based on the results, we develop the right customer journey and the right functions for your e-commerce platform.
Your target groups & their customer journey are the basis of our online shop conception, design and user experience – both in the B2B online shop development and in B2C & D2C. We develop successful online shops based on our structured analysis with the Lemundo Framework.
How do we exactly achieve this goal? First of all, we ask a lot of questions – like what your goals are? How do your buyer personas look like? How do you address them according to the Golden Circle? How do you respond to your customer journey?
You have many questions but still no answers? Then it is time for a consultation.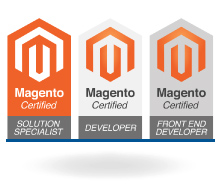 Online Shop Development
User-friendly. Sales-oriented. Smart.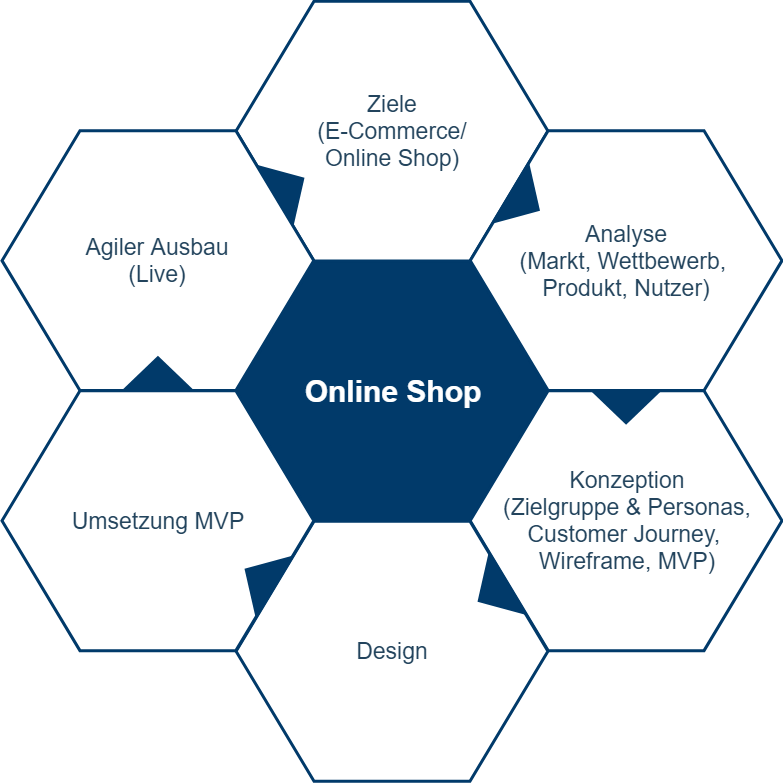 Analysis, Consulting & Conception
With the help of the Lemundo Growth Framework, we develop your successful online shop step by step using a 6 phase plan of agile methods. First, we record your goals in a workshop, then we carry out a market analysis of the product, target groups, customer journey and USPs. On this basis, we create buyer personas and a needs analysis.
Only with a solid preliminary analysis, the understanding of your goals, the market as well as your customers and their customer journey a long-term successful shop development is possible. In the next step, the results serve as a base for your online shop's conception of the customer journey. As a result of the analysis & conception phase, we create a comprehensive shop concept as well as a lean catalog of requirements for your shop's MVP.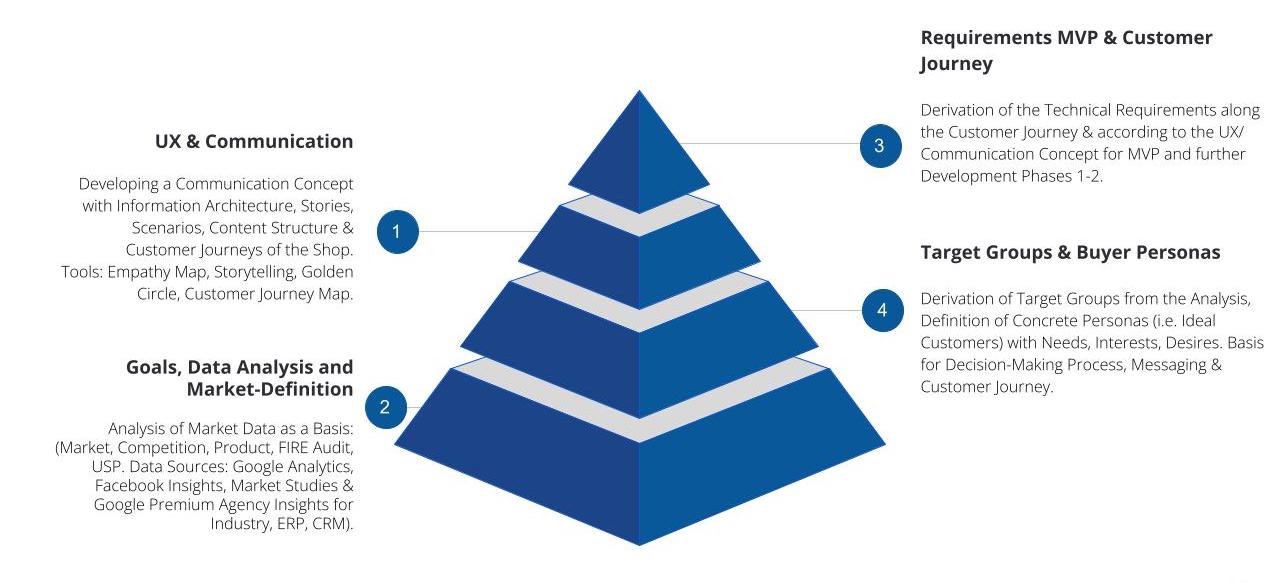 Design, Development, MVP Launch & Expansion
With our holistic solutions, we – if necessary – take over on the basis of your shop concept and also support the implementation of the online shop or follow its development. After the conception phase, we first create wireframes and then use Adobe XD to create the already interactive design for an optimal user experience and, if necessary qualitative user tests.
For the actual online shop development (implementation phase) we use the latest technologies as well as systems and preferably work with proven open source shop systems. Your goals and your developed shop concept always are the basis of what we work on together. To this end, we take into account the latest trends, systems and technologies such as.B. PWA (Progressive Web App) Magento Mobile Shop, AI, Chatbots and Voice. We decide on the right e-commerce framework for your requirements, adapt it comprehensively to your needs and goals and thus enable timely, high-quality and cost-effective online shops. At the same time, you benefit from future developments and stay up to date with the latest technology.
We have gained particularly extensive experience and know-how through the operation of our shops on the basis of the Developed Open Source Shop Software Magento. Magento (an Adobe company) is a complex, but very powerful and versatile Enterprise Shop System for both B2C as well as B2B shops, with high flexibility and a large range of functions. As the world's leading online shop system, Magento forms the perfect basis for many e-commerce strategies.
NEW – the Adobe Experience Cloud
Do you work in B2B / D2C and want to create the right digital user experience for your brand? Then of course you should take a closer look at Adobe Experience Cloud for your e-commerce store. It includes the Adobe Commerce Platform (formerly known as Magento) and for your Content Management System(CMS) the Adobe Experience Manager (AEM). Find out more here – and take your user experience and marketing to the next level.
Our Enthusiastic Customers
With Lemundo, we not only have a strong partner in this project, but also great people by our side, without whom such an extensive migration would not have been possible.
For us, all this is only the first step towards a modern and personalized shopping experience for all fitness enthusiasts. We are all excited and full of anticipation for what is yet to come.
The relaunch worked out perfectly. Lemundo 100 percent kept their promises and deadlines. […] All in all, a very successful project.
In the project, all wishes were very committed and implemented on schedule and really solutions were created. Conclusion: recommended Magento shop implementation for B2B requirements – we can really recommend Lemundo with a clear conscience.
Shop New Development & Shop Relaunch
We specialize in the individual development of successful online shops & e-commerce concepts. With more than 10 years and more than 250 projects of experience, we are guaranteed to successfully carry out your new shop development or shop relaunch and then accompany further growth.
A shop relaunch usually requires even more experience than the new shop development. The main reasons for this are usually the data transfer, the clean-up of legacy issues, the development of new solutions, a better user experience and the consideration of SEO during the relaunch.
In order to achieve short time-to-market times, as well as low total cost-of-ownership, we proceed together agilely , i.e. according to a clear concept but in small, agile, iterative steps that together bring us forward faster and make us reach our goal more efficiently.
Find out more now, we will be happy to call you free of charge and without obligation – make an appointment today »
Magento Agency
Looking for Magento Experts?
As a Magento agency we are specialized in the Magento Shop System (CE and Commerce Cloud). Since 2010 we have been working with the world's leading online store system Magento both in the B2C and B2B area.
Magento Agency
Solutions for Your Shop