Adobe Commerce (Cloud) Platform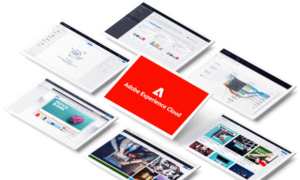 Create unique digital user experiences – this is our and Adobe's vision.
We bring this vision to life using a holistic, user-centric approach as well as the leading B2B & D2C e-commerce platform, Adobe Commerce.
Lemundo is a proud Adobe Solution Partner in Hamburg & Stuttgart.

Adobe Commerce Cloud Platform Components
User Experience Done Right – Adobe Commerce
The core of our work at Lemundo as well as Adobe Commerce is creating User Experience. In particular, the following features enable extraordinary services here:
PWA option and headless architecture
Page Builder CMS with Content Staging & Preview
Segmentation (user groups)
AI Recommendations by Adobe Sensei
B2B Feature Set
Loyalty program, subscriptions and more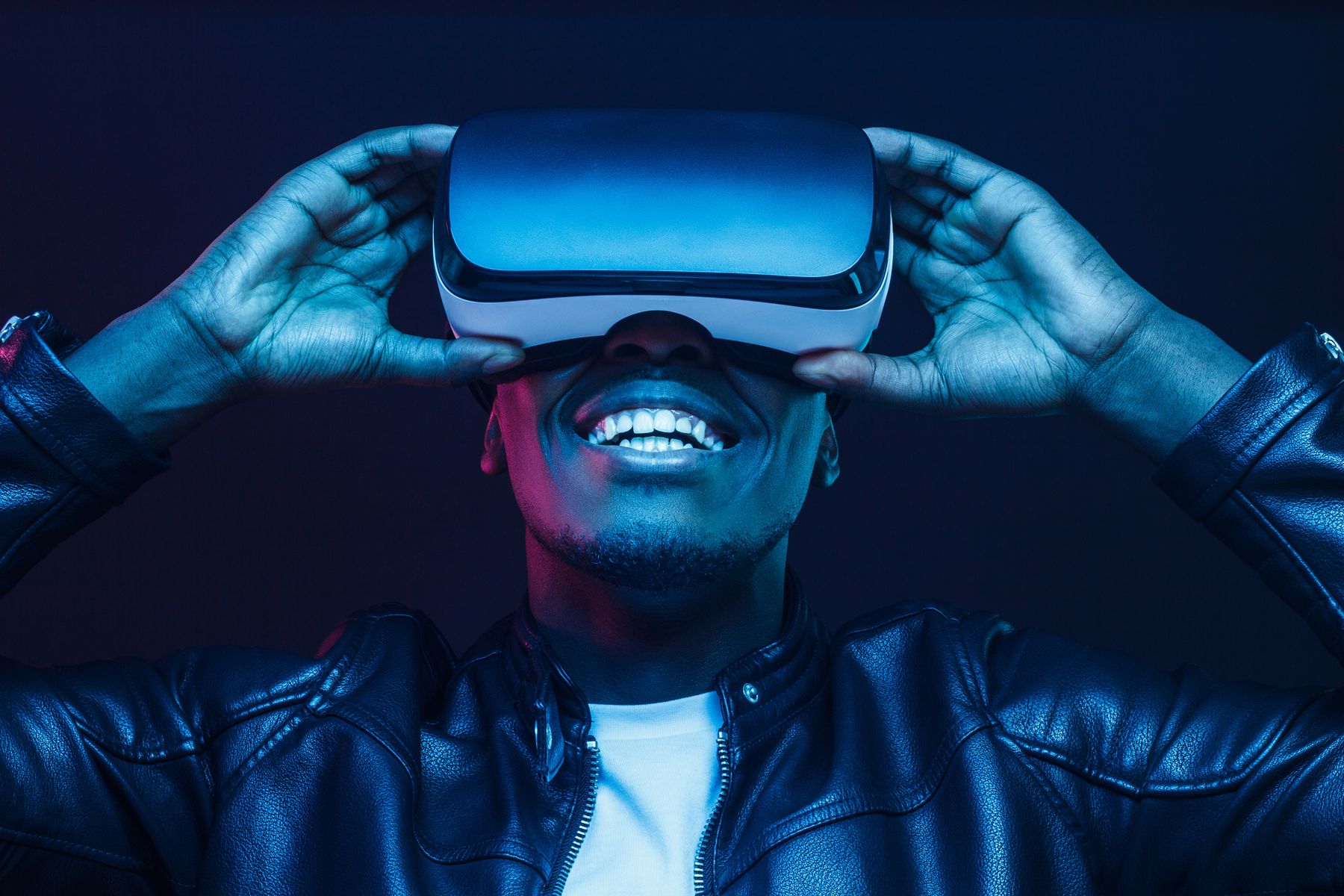 To our consultation
Learn More About Adobe Commerce?

You would like to know what value Adobe Commerce offers in comparison to the Magento Community Edition?

Contact us for a non-binding consultation.
To our consultation
World's Leading E-commerce Platform
Adobe Commerce is the world's leading enterprise e-commerce platform –additionally proven by itsLeader position in the Forrester Wave for B2B Commerce Suites & B2C Commerce.
Especially since the acquisition of Magento by Adobe in 2018, the Magento online shop system has rapidly transformed into a flexible & leading B2B e-commerce platform. Forrester particularly focusses on the following strengths:
Adobe Commerce Platform leads in flexibility and global ecosystem
Using the PWA Studio, Adobe Commerce offers a good, efficient option to benefit from PWA web technologies in e-commerce.
Adobe Commerce achieves absolute top scores in the areas of…
Personalization (5 out of 5) – top score
Product Vision & Roadmap (5 out of 5)
Delivery & extensibility of the ecosystem (5 out of 5)
Sales & Marketing Support (5 out of 5) – top score
Commerce Management (4.3 out of 5) – top score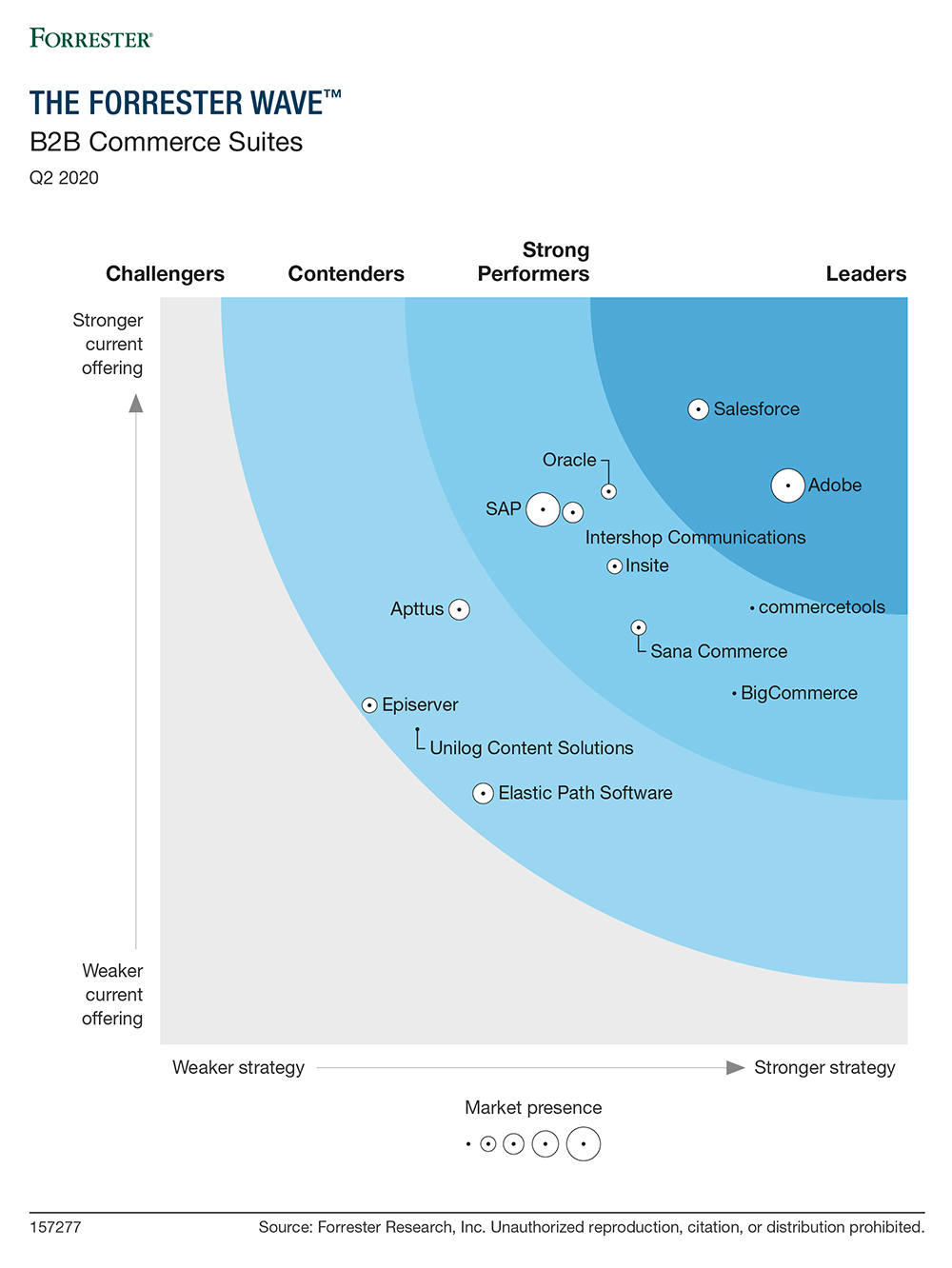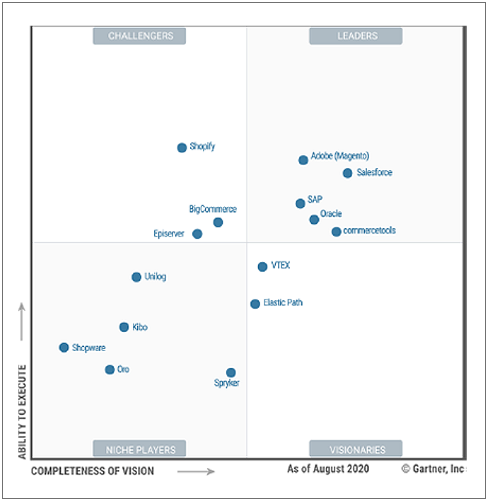 Adobe Commerce was additionally declared Leader in the Gartner Magic Quadrant  for Digital Commerce.
Special strengths of Adobe Commerce, according to Garnter:
global positioning: international customer base in B2B and B2C with different business models, large partner network,
Commerce's Range of Fuctions: enormous range of functions with countless features and a giant module marketplace for extension. Additionally, we offer an exceptional, integrated CMS in form of the Page Builder.
Adobe ecosystem: especially useful for complex B2C scenarios, such as the ability to connect with Adobe Experience Manager, the market-leading digital experience platform (DXP)
Advantages of Adobe Commerce
Using great out-of-box features as well as intelligent personalization capabilities and processes, Adobe Commerce allows us to create unique and engaging user experiences for the customer journey! Adobe Commerce enables this through a myriad of out-of-the-box features built into the system, incredible platform flexibility as well as unlimited customization options, a flexible and future-proof headless architecture, unmatched internationality, and seamless third-party integrations. Adobe Commerce also offers many specialized functionalities to map specific processes, and great segmentation as well as personalization capabilities for B2B & D2C companies. Therefore, Adobe Commerce (formerly Magento Shop System) offers, in addition to the platform, the largest developer community that has grown over 10 years, a large global partner system for implementation and continued operation, and a huge marketplace for extensions with thousands of useful additional features.
3 Lemundo Reasons for the Adobe Commerce Platform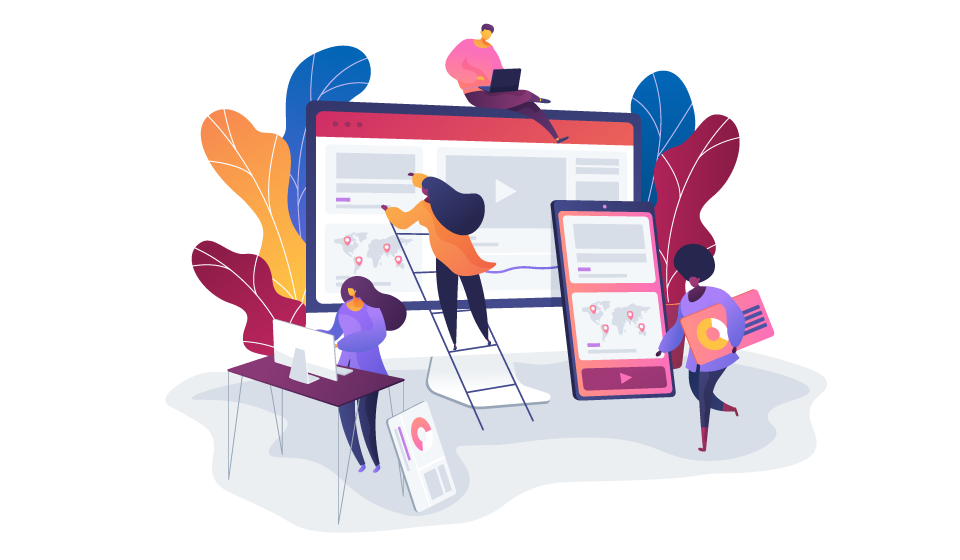 Comparison Adobe Commerce vs. Adobe Open Source
better Total Cost of Ownership (TCO)


Immensefeature set esp. in B2B
To our consultation
Differences Between Adobe Commerce & Magento CE / OS?

You want to know what the differences between Adobe Commerce and Magento Community Edition are and whether the Commerce Edition is worth for you?

Contact us for a non-binding consultation.
To our consultation
And Adobe Commerce offers even more in the future – since it is a part of the Adobe Experience Cloud, the value of the platform increases even further with the possibilities of integrating other useful Adobe services. In addition to commerce, the Experience Cloud also includes integrated platforms for analysis, marketing, content creation and content management.
All Adobe Experience Cloud products