Jobs in Hamburg, Stuttgart/Ludwigsburg & remote within Germany
Looking for real challenges, a great team, room for personal development and innovation in exciting projects?
Become part of the Lemundo team!
Lemundo is one of the most innovative e-commerce agencies in Germany and has received several awards and certifications. The basis of our success is our highly skilled and ambitious team. In the heart of the "Schanzen" district, we call one of the most beautiful workplaces in Hamburg our own. Being recognized as Kununu Top Company 2021 and Top Employer for Medium-Sized Companies 2020 by Focus Magazine is both a confirmation and an encouragement for us.
It is our goal to achieve constant sustainable growth for our customers. However, as a company we also continuously strive to to develop in a sustainable manner. Following our holistic e-commerce approach, we support our clients from consulting & conception to design and development (as Adobe Bronze Partnerwith Adobe / Magento certified developers). Furthermore, we help our clients market & digitize their sales – as we are one of the few Google Premier Partner agencies.
Our clients include nationally and globally successful brands and manufacturers(especially B2B & D2C) in the fields of industry, food, pharmaceuticals, medical technology, health and beauty, ranging from medium-sized companies to listed corporations.
What Makes Working at Lemundo Special?
Versatile Tasks & Exciting Projects

Personal Responsibility & Collegiality

Support in Education and Training
Independence & Creative Freedom

Friendly & Motivated Team

Courage, Openness & Trust
Challenges that Make you Grow

Flexible Ways of Working & Work-Life Balance
Current Jobs at Lemundo
As an agency that is growing sustainably, we are looking for support in the areas of consulting, e-commerce development & project management and online marketing. Additionally, we offer training as part of a dual study program for computer science and working student jobs in online marketing.
Our offices are located in the heart of the Hanseatic City of Hamburg, within its "Schanzen" district, & in Stuttgart/Ludwigsburg. We work together transparently in a relaxed working atmosphere with flat corporate structures. At our company software development is agile & interdisciplinary – using our innovative e-commerce solutions we set benchmarks. We are clearly ahead of the competition in online marketing due to our many years of experience and the courage to try new things.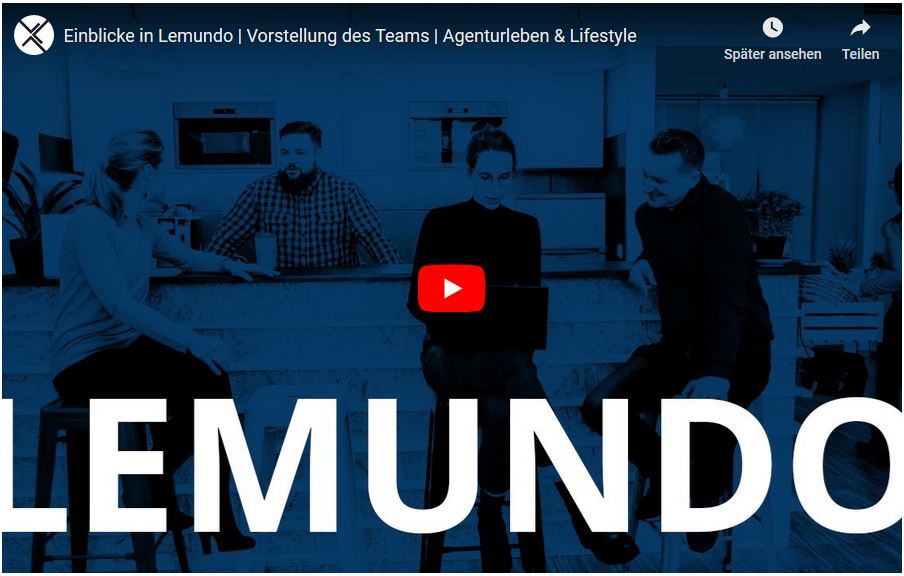 Business Development Jobs
Locations: Hamburg | Stuttgart/Ludwigsburg | remote within Germany Work schedule: full-time or part-time (minimum 32h).

E-Commerce Consulting Jobs
Locations: Hamburg | Stuttgart/Ludwigsburg | remote within Germany Work schedule: full-time or part-time (minimum 32h).
Kununu Top Company & Focus Top Medium-Sized Employer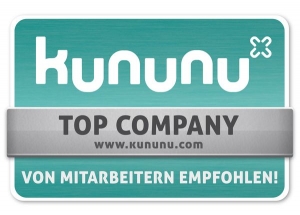 Kununu is the largest employer rating platform in Europe. Since we highly value our employees' satisfaction, we are pleased that we have for years been among the 6% of Kununu Top Companies & Top Employers in the Medium-Sized Business Sector. The rating is conducted every year by Focus Magazine. A big thank you to our employees & applicants. Their great reviews motivate us!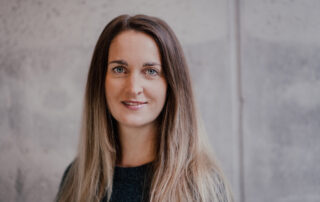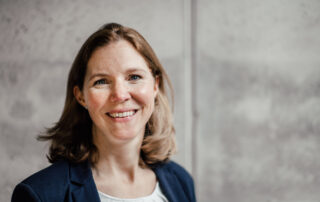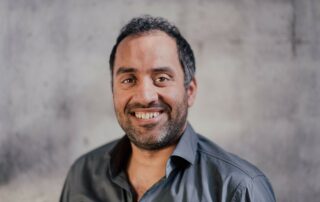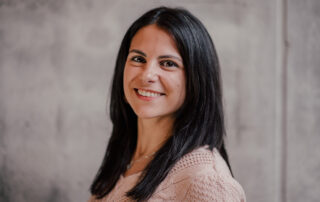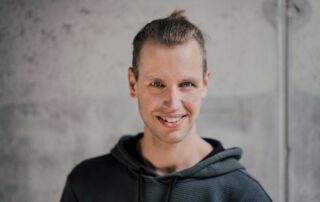 Would You Like to Get To Know the Lemundo Team?
Here is an Overview!
Lemundo Team
Some of our Most Amazing Projects
You Want More Examples? Here You Go
... However, There Are Currently Some Exciting Projects Missing From This List
See the Testimonials
Our vision: We drive sustainable growth.
Digitalization is an opportunity for us and our customers – we actively shape the change and thus support our manufacturer and brand customers in their successful digital transformation. In a dynamic VUCA world, we understand our customers' business models and complex challenges and focus on the needs and their end users' goals. In this way, we develop and implement holistic, visionary digital solutions and exceptional user experiences. Through our unique holistic approach we combine consulting, conception, design, online marketing and technology development to create superior sustainable growth and value.
Our philosophy is also reflected in many ways in our daily work, e.g. through direct exchange, short distances, openness and joint activities such as barbecues, canoeing, foosball tournaments, regular feedback meetings, retrospectives, hackathons to discover new topics, anonymous surveys to constantly improve and develop Lemundo. This is also how we managed to become a top company on Kununu – and we continue to work on becoming even better.
We ourselves draw on our values (curiosity, courage, sustainability, reliability, honesty, creativity, transparency, commitment) to solve these complex challenges. On this basis, we develop long-term, trusting relationships with our customers and partners and thus create room for maneuver. We use this for the sustainable step-by-step implementation of our visionary solutions by means of interdisciplinary teams and our agile organization. We want to remain one of the best e-commerce agencies in the future.
The atmosphere at our company is positive and humorous, open and honest, challenging and supportive, autonomous and collegial.
Do you recognize yourself? Perfect – then apply at Lemundo!